DAS Solutions
Wireless customer satisfaction is the result of excellent end user experiences on faster and more consistent networks.
More than 50% of all calls and wireless data sessions originate or terminate inside buildings. In-building cellular coverage and capacity is a key component of maintaining uniform grade of customer's wireless experience.
MasTec Network Solutions' active Distributed Antenna System based solutions provide consistent technological agnostic coverage. We review criteria such as providing coverage for multiple frequency bands and simultaneously supporting multiple carriers through a complete solution portfolio.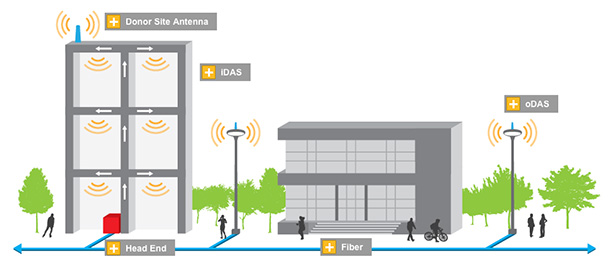 Related Services:
Here are a few other services MasTec Network Solutions might be able to help you with: