Executive Team
Rick Suarez, Group President
Rick Suarez leads MasTec Network Solutions, a worldwide telecom industry leader, as Group President. He is responsible for the financial well-being of the company, business growth, and bottom line performance. Rick has the overall responsibility for planning and implementing the strategic direction of MasTec Network Solutions.
Rick attended Florida Atlantic University where he obtained a Bachelor's Degree in Electrical Engineering. He is also a University of Miami alumnus where he earned his Master's in Business Administration as well as his Master's in Industrial Engineering.
Rick began his career in telecommunications with Southern Bell in Florida in 1988.He held various positions including Outside Plant Engineer, Planner, Construction Manager, Digital Loop Carrier Manager, Director of Engineering and Construction and General Manager. As Vice President of Construction and Engineering at AT&T, Southeast, Rick was responsible for the planning, design and construction of wireline and wireless communication, data and video network for the AT&T Southeast Region.
Rick worked as an engineer for many years before choosing to move into construction management, overseeing thousands of technicians. "I wanted to work with the people who were building what I designed," he said, foregoing a progression into the corporate workforce. Rick joined MasTec Network Solutions in 2011 and has continued to build upon his reputation as a compassionate leader, always ensuring the best for employees and customers by instilling an employee covenant built on mutual respect and trust.Personally experiencing every facet of the telecom industry helped him develop into a leader known for his deep appreciation of MasTec's employees and the challenging work they perform every day.
---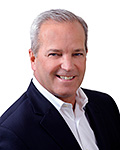 John Vento, Executive Vice President – East
John Vento is MasTec Network Solutions Executive Vice President – East. In his role John is responsible for Deployment and Project Management Organization, which includes network design, engineering, site development, site construction and integration services across the United States and Puerto Rico.
John Vento's diverse telecommunications career began in 1986. After obtaining a Bachelor of Science degree in Accounting and Finance from the University of Bridgeport in Connecticut, John began his career in cable television where he held various positions, responsible for outside plant engineering and construction, customer installation and operations. During his career John has held executive management positions with cable television operators, wireless carriers, start-up telecommunication service organizations and large national OEM and turnkey service companies operating in the United States, the Caribbean and in Western Europe.
Later John led business unit start-ups, development and operational turnaround of large national service organizations. Additionally John's background includes financial management, business development, mergers and acquisitions as well as construction and engineering.
---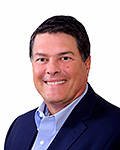 Kevin Haynes, Executive Vice President – West
Kevin is MasTec Network Solutions Executive Vice President – West. He is responsible for turf operations and construction services in the Central and West. He oversees the national program & project management office, including MasTec Network Solutions' national relationships with AT&T, the national pricing and RFP desk, and national quality teams.
Kevin Haynes began his long-standing telecom career in 1984, after serving in the US Army for many years. Kevin grew that career primarily with AT&T, where he held progressive positions for 24 years before joining MasTec Network Solutions. Kevin started with MasTec Network Solutions in 2015 managing overall operations, including Human Resources, Communications, Project Management Organization, Quality, Pricing, Safety, Fleet, Logistics, Vendor Management, and Information Technology.
Previously, Kevin served as Vice President-Construction and Engineering at AT&T, and was responsible for the planning, design, construction, maintenance, and the capital program of the wireline and wireless network infrastructure across AT&T's 11 state Midwest region footprint.
Kevin also served as Assistant Vice President-Construction and Engineering Southwest Region 5 states. In this role, he laid the groundwork to drive cycle time and unit cost improvements as well as specialized in network operations and network recovery. Kevin also led the team to launch AT&T's first LTE markets in Houston, Dallas-Ft. Worth, and San Antonio.
Prior to that role, Kevin was Executive Director-Wireless for North Texas where Kevin led the team that engineered, built, and operated all aspects of the wireless network for North Texas which included the first commercial launch of 3G, the transition from TDMA to GSM and aggressive coverage expansion.
In addition, he served as Executive Director-Network Operations where he was responsible for HQ Planning and support of wireless transport and CORE Operations, Infrastructure, Network Automation, and Program Management.
---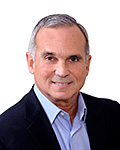 Ramon Mas, Sr. Vice President – Professional Services
Ramon Mas leads the Professional Services and Launchpad Services, including Site Acquisition, A&E, OSP Engineering and Construction, Core/Central Office (EF&I), In-Building, Distributed Antenna Systems (DAS) and Small Cell initiatives. Additionally, Ramon is responsible for MasTec's international telecom operations in Mexico.
Since joining MasTec in 1994, Ramon has held several senior management positions and has contributed to the implementation of administrative and operational procedures for various MasTec divisions nationwide. Ramon is credited with developing the Wireless and Central Office (EF&I) service lines within MasTec and later served as President of the Network Services group which encompassed Wireless, EF&I and Enterprise Network Services.
During his tenure at the "parent company", Ramon served as Senior Vice President of Business Development for MasTec, Inc. In this role, Ramon was responsible for new business opportunities while expanding existing business relationships across all divisions of the MasTec family of companies and across several industries, including governmental agencies. Ramon also served as Director of Diversity where he oversaw MasTec's Minority Supplier Development program and built strong strategic alliances with various regional minority councils nationwide.
Until April 2014, Ramon served as Senior Vice President of Business Development for MasTec Network Solutions where he was tasked with the overall responsibility of cultivating new business opportunities while maintaining and growing existing business relationships. Ramon also provided guidance to the Marketing group and was intimately involved with all aspects of branding and customer management.
---
Jose Tarafa, Assistant Vice President – Corporate Operations
Jose Tarafa manages corporate operations, which includes Safety, D.O.T., Quality, Integration, Mobility Maintenance, Systems and Analytics, Disaster Recovery, Small Cell Process, and Special Projects. Jose joined MasTec Network Solutions in 2014, after a long telecommunications career with AT&T where he led teams in varied disciplines including, Engineering, Planning, Construction, Central Office, Mobility Implementation and Field Operations, Digital Electronics, and Technical Support.
Jose emigrated from Cuba when he was eight years old. He has lived in the Miami area ever since, and obtained his Bachelor of Science degree in Civil Engineering from the University of Miami. Jose was one of the first engineers to introduce digital electronics into the field of telecommunications at Bellsouth in the eighties. He is just as excited about the future of telecom now as he was then. "Telecommunications not only changes lives; it changes everything. I don't know what's coming next, but it will revolutionize the way we live, work and play. It all hinges on the next big development in communications."
In 2009, Jose was part of an engineering team that built and maintained broadband telephone facilities at Bellsouth, now AT&T. He was asked to pivot to mobility field operations and embraced the new challenges of a combined broadband and wireless network. No matter how the industry changes over the years, Jose leads by encouraging transparent communications and relationship development.
Throughout his career, Jose has been routinely asked to transition into under-performing operations and takes pride in his track record of managing those organizations up and turning them into high-performing groups. He carries that leadership skill into community improvement endeavors. Jose was a board member of the Junior Achievement for Greater Miami for 20 years, in on the board of directors for the Hispanic Unity of Florida charity, and has recently joined the National Wireless Safety Alliance (NWSA) Board of Governors. He enjoys offering guidance to minority, impoverished or disenfranchised youth of today, so that they may be encouraged and enabled to pursue greater opportunities.
---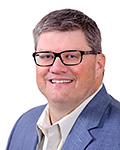 Todd R. Smith, Chief Financial Officer
Todd serves as MasTec Network Solutions Chief Financial Officer. In his role as CFO, he maintains the financial controls in the markets, as well as ensures the accuracy of project accounting. During his tenure, Todd has played a critical role in the integration of acquired companies by streamlining accounts, cutting costs and redundancies, and implementing new processes and systems.
Todd joined MasTec Network Solutions as the Director of Operational Finance in June 2011 and was promoted to CFO in 2015.
Todd became a Certified Public Accountant in 1996 after graduating with a Bachelor's of Arts in Accounting from Wofford College in Spartanburg, SC. Todd entered the telecom industry in 2002, working on the Cingular Wireless account for Ernst & Young, LLP. Todd enjoyed a progressive tenure at Ernst & Young starting as a Staff Accountant, being promoted to a Senior Accountant, Manager, and finally Assurance and Advisory Senior Manager.
Todd relocated to Atlanta, GA in order to work on the Cingular Wireless, now AT&T, account for Ernst & Young and his interest in telecom grew from there. "Telecom is always going to be changing and expanding. It is always reinventing itself; never getting stale."
His success and enthusiasm for telecom drew attention from Commnet Supply, who recruited him to be their Chief Financial Officer in 2005. In his five years at Commnet Supply, Todd devised and implemented cost reduction programs that consolidated multiple locations and resulted in a 20% decrease in fixed costs.
Todd believes that MasTec is well positioned to capitalize on all of the opportunities that come from the change and perpetual growth of the telecom industry.